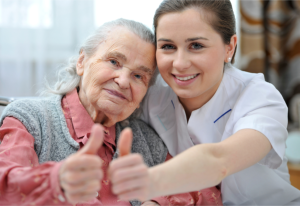 Through a custom-tailored care plan, Home Health Aides are able to care for individuals in private homes.  They can also be solid support for nurses who are caring for patients in institutionalized settings such as nursing homes, rehabilitation facilities and hospitals.
Training for Home Health Aides makes them versatile so they are able to function in several environments.  All the while, they make sure that the patient's well-being is kept the top priority.
Home Health Aides are able to handle tasks such as medication reminders and administration, health status monitoring, meal preparation, and other related tasks necessary for effective health management.