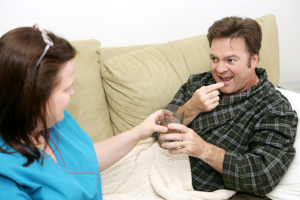 Our country's population is changing as years pass and we inevitably come to a point where the people (our parents) who took care of us in our younger lives will now need care and support from our generation.
Because of such population dynamics that emerges, the expertise of Geriatric Nursing Assistants proves to be most helpful.  They specialize in caring for seniors, serving them with care procedures such as:
Assistance with Daily Living Activities
Accompanied Transportation
Meal Preparation and Planning
Changing Bed Linens
Medication Management
Health Status Monitoring (Blood Pressure, Temperature, etc.)
Incontinent Care
Geriatric Nursing Assistants work under the supervision of a Geriatric Nurse or the patient's Physician.